Abetta Couriers are great at what they do simply because they love doing it! We believe there is nothing better than getting on an open stretch of road in our vans and driving until our heart is content 🙂
If like us you have a passion for all things driving take a look at just a few of our favourite tracks through the countryside that are not too far from you.
Black Mountain Pass
Brecon Beacons Wales – 23 Miles
Becoming extremely popular since Jeremy Clarkson was seen driving the AMG SLK on BBC's Top Gear this route has some of the best corners in Wales. The road connects Llandovery with Gwaun-Cae-Gurwen (A4069) and stretches out over Black Mountain in the Brecon Beacons. Keep an eye out for stray sheep and hairpins!
The Snake Pass
Peak District – 20 Miles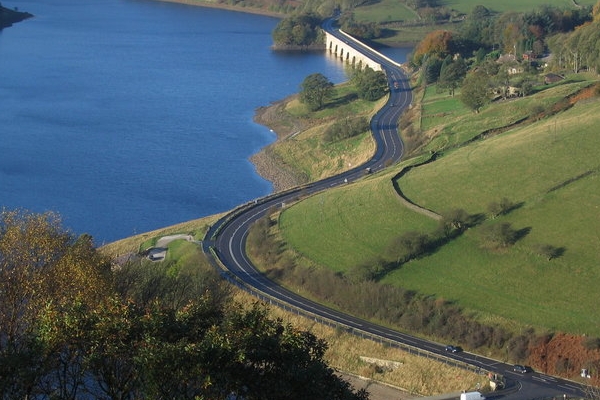 The name of the road strongly represents the long winding route that lays between Manchester and Sheffield crossing the Peak District. The stretch of road passes over high ground reaching 1679 feet above sea level at its highest point. Throughout the summer months the road is extremely popular and well known for its amazing views and exceptional scenery. Unfortunately it is also known to be one of the most dangerous roads in the UK and is usually the first to be closed when the snow starts to fall. Enjoy your surroundings but make sure you concentrate on the road ahead and be safe.
Higham Ferrers to St Neots
Cambridgeshire – 18 Miles
This route is known as 'Spa' amongst keen drivers and is the most local to us being situated over in Cambridgeshire. The road was featured in Volvo's Facebook campaign to find the best driving road, you can see a short clip of the drive here. The B645 is a spectacular route with beautiful views, a lot of people chose to speed up the A1 to get to St Neots but look at how much you would be missing out on!
Penrith to Alston & Haydon
North West England – 35 Miles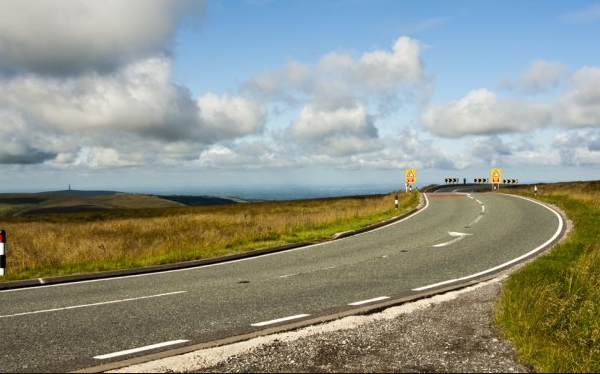 Named as 'One of the Greatest Drives in Britain' by the AA the A686 runs from Penrith, through Alston and down to Haydon. It is a very popular road through the summer months and is a lot of fun to drive. You pass through the picturesque villages of Langwathby and Melmerby which is a great place to stop for a spot of lunch. As you carry on the steep gradients take you past some interesting old milestones and gorgeous views for you and your passengers to enjoy.
We hope you enjoy these routes as much as we do, however if driving isn't your thing then let us do it for you. Find out more about our Courier Services and how we can help you by contacting us on 020787034444.