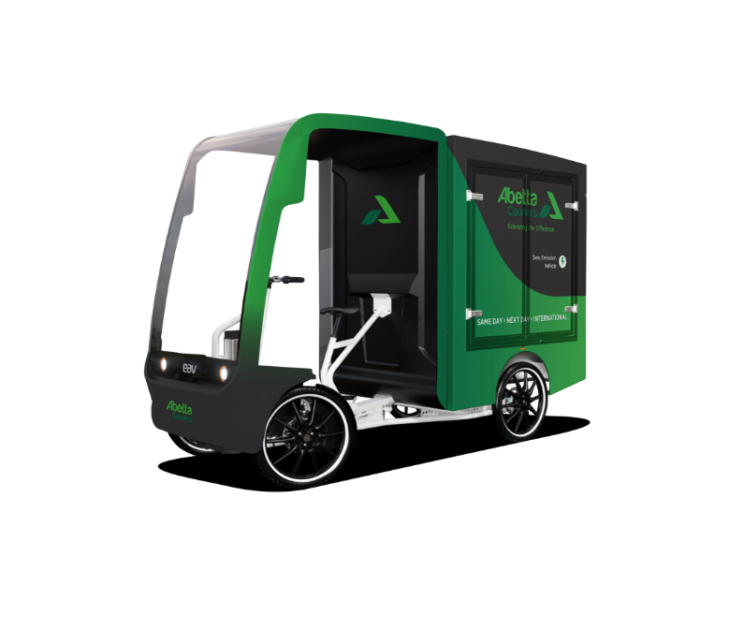 Green Courier London
Climate change and pollution are some of the most formidable global challenges of our time. As a primary emitter of greenhouse gasses (GHG), the transport and logistics industry has a key responsibility to help tackle this issue.
We take this challenge very seriously and are proud to say we are playing our part to offer a green courier service to reduce our ecological footprint, improve our service to customers and improve air quality for our couriers on the road in busy urban areas.
We are working with TfL and local communities to understand how hubs like cargo bike parking can promote zero emission transport. Furthermore, we are working with businesses to cluster deliveries to reduce time on the road, dead mileage and ultimately the GHG emitted. Our vision is to offer you the best green delivery service – the right vehicle for the right package, at the right time, resulting in the lowest environmental impact.
Abetta are aiming to be carbon free by 2030.